It Opened up Doors He Never Would Have Seen Coming. Heartbroken Man Who was Saved by Chihuahua Has Now Rescued Over 30 Tiny Chis
When his 17-year marriage came to an end, Bobby Humphreys was left absolutely heartbroken. The separation had been sudden, and it left him with such strong feelings of depression that he considered taking his own life.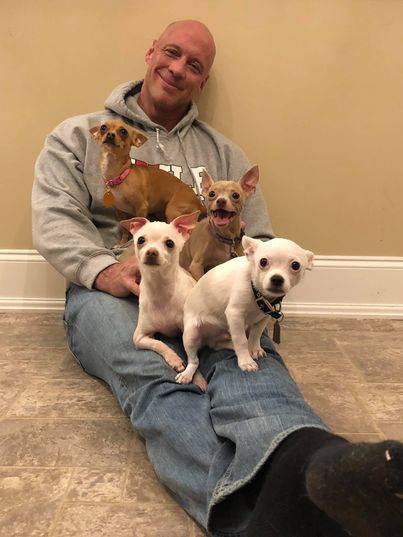 Thankfully, Bobby's close friend, Connie, talked him out of it. And when Bobby began to heal, Connie had a big favor to ask of him.
Connie owned a Chihuahua named Lady, but she was moving house and would not be able to take her with her while the moving process was happening. Connie asked Bobby if he could look after the little dog until she was settled into her new home, but Bobby was hesitant."Lady was very protective of both her and her son, and she didn't really like people. Especially men. So, honestly, I just steered clear of her until this point," Bobby told us.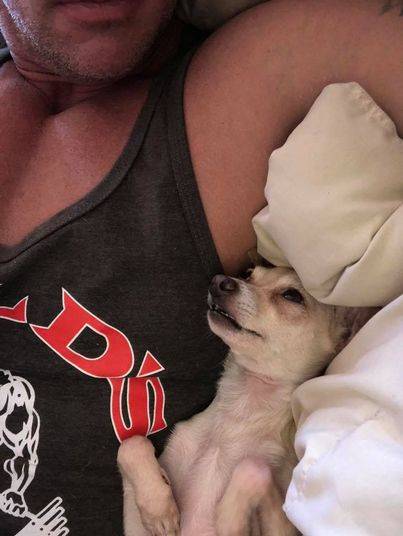 But Bobby would never forget how Connie had been there for him in a time of need, so he agreed to take the little dog in – and by the end of their first day together, something amazing had happened.
Lady had decided to act totally against her reputation as a man-hater, and had crept out of her kennel and cuddled up on Bobby's lap."[Connie] swore she's never seen anything like this, this dog hates everybody," Bobby said. "Lady and I have been literally inseparable ever since."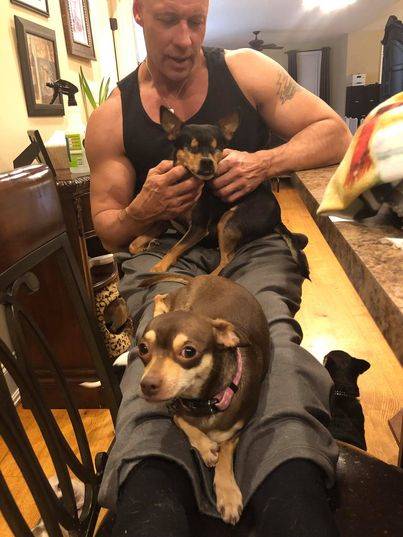 Bobby was amazed to see that he had a special knack with dogs- even ones who hate pretty much everybody. In the time that Lady spent in Bobby's house, the pair grew closer and closer, and Lady also helped Bobby in a way that he would have never thought possible. She was helping him get over his heartbreak."I was still struggling to come to grips with everything," Bobby said. "There were many days I could not even get up and go to work. The only thing that made me happy was spending time with Lady. I cannot believe how this little 7 pound beautiful baby stole my heart."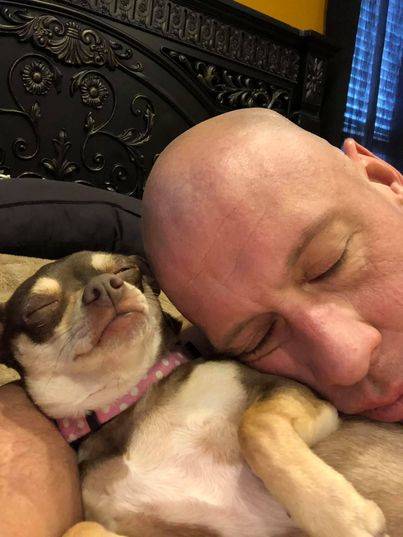 When it was time to return Lady to Connie, Bobby felt a totally different kind of heartbreak as he said goodbye. Lady had lit up his life in so many ways, so he decided that it was time for him to get a dog of his own. He adopted a brown and tan dog named Kira, who had had a difficult start to her life.
Unlike Lady, it took time for Bobby to gain Kira's confidence – and while he was disappointed, it only made him all the more determined.
Within time, Kira had grown comfortable around Bobby, and he decided it was time for him to expand on his brood. He found his next pup, Harley, on Puppy Finder – but once more, he soon discovered that the puppy had had a difficult start to life.
It turned out that the dog's breeders were actually inbreeding the mom with a pup from a previous litter, which can lead to all kinds of complications."I started to see a pattern here," Bobby recalled. "So many of these little beautiful babies are being abused or taken advantage of and I just couldn't sit by and watch it happen. This is why I went back to get Quinny (the other puppy) the next day."
Bobby now had four little dogs in his home, but still, he continued to come across more and more dogs who needed his help.
Bobby adopted Lucy, who had been used as a bait dog, Georgie, who had lost his eyes due to neglect, Chi Chi, who had come from an abusive background and had heartworms and a herniated disc in her neck, Nugget, who was born with deformed front limbs, and many, many more.
He created his very own sanctuary called , and he received an outpouring of financial support from the community. Bobby now has over 35 dogs in his care, and he plans to continue to rescue more and more dogs."We rescue Chihuahuas who are living horrible lives, abused, starving, disabled, mental issues, etc," Bobby said. "We give them either a furever home with us where they will never have to experience neglect or anything like that again, or we nurse them back to health and adopt them out! We just want to help as many babies as we can."