Daya, a pit bull who was abandoned, had lost her pups and recovered only after…
Two unfortunate homeless critters in this heartwarming tale discover each other and overcome their tension.
This is a wonderful illustration of how love, goodness, loyalty, and commitment can help us overcome any challenge.
An employee of Animal Control spotted a street pit bull one extremely frigid night. He was ambling around the South Carolina streets.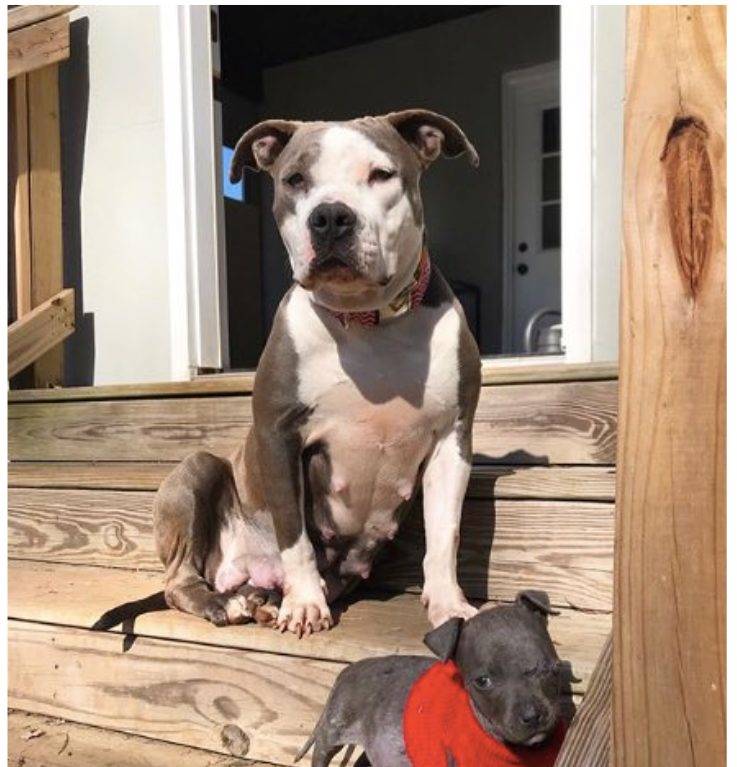 When the workers discovered that the poor, cold dog was carrying a child, they began looking for a shelter for her right once.
The Halfway Rescue volunteers gave the dog their permission to transfer to their location so that it could remain under supervision.
But it soon became apparent that the pregnant dog needed an immediate operation since her life was in danger.
Unfortunately, the poor infants perished, but fortunately, Daya survived.
She was distraught, sad, and angry because she had actually lost her babies.
However, a miracle occurred one day when a dark puppy who was an orphan was brought to the shelter.
Raisin, the pitiful little puppy, actually had a tough and miserable life. Her left eye had suffered severe damage.
The moment the Halfway Rescue workers introduced Daya and the puppy was incredible.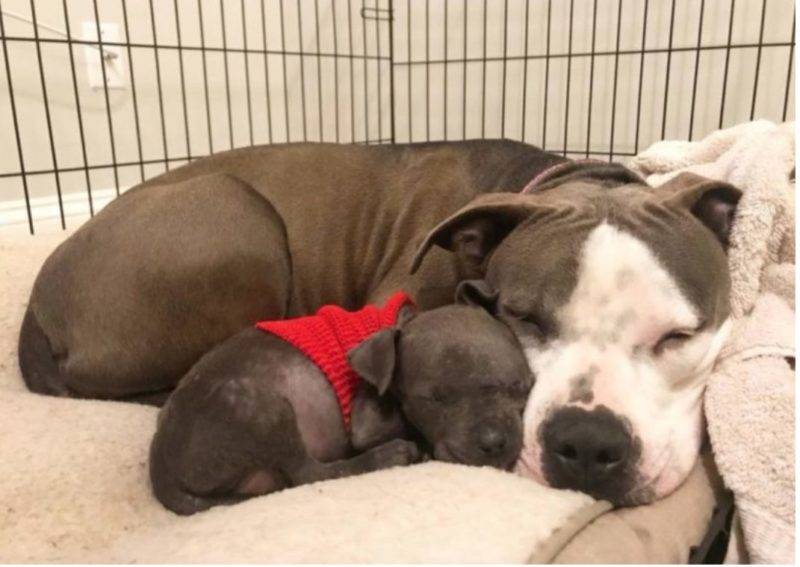 Daya immediately acknowledged the abandoned puppy as her child. Dawn, who was no longer receiving maternal care and assistance, was also immediately calmed by baby Raisin.
They soon healed one other's wounds and relished their time together.
Daya and Raisin were eventually adopted by separate families, but perhaps they would always have fond memories of one other.