Finally!! Dumpling the blind, overweight Labrador has finally found a forever home
Remember Dumpling? The  Of course you do.
The adorable ten-year-old dog was desperately in need of a home after being dumped at a pound on the Gold Coast in Australia.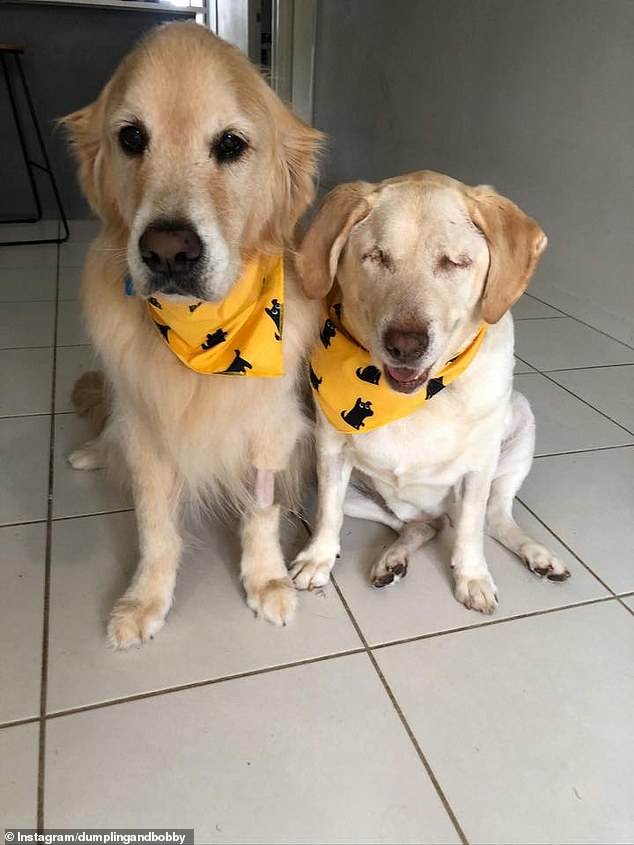 Dumpling is completely blind after having both of her eyes removed because they were causing her a lot of pain but that doesn't mean she wouldn't make a fab pet.
But rescuers at Labrador Rescue worried that the poor doggo wasn't going to find a forever home and so wrote a plea on Facebook.
Since the post went viral, a whopping 63 applications from potential families came through.
And now, we are delighted to inform you, Dumpling has found her forever home with one Ingebrigtsen family.
Her new mum and dad Debbie and Craig Ingebrigtsen welcomed her with open arms.
'She's adorable, we're really grateful that we've been given the opportunity to look after her and give her the wonderful life that she deserves,' Debbie 
And Dumpling won't be alone anymore either, she has a new labrador pal Bob who lives with the Ingebrigstens.
Debbie added: 'Bob's a good boy and loves other animals and people so I'm sure he will welcome Dumpling into our house'.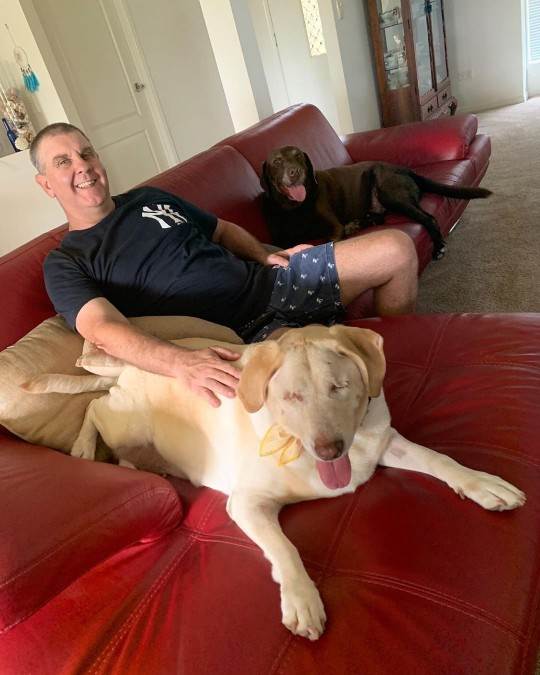 The Labrador Rescue group shared the good news with followers, saying: 'Our little Dumpling has become a massive social media star, her story has been shared far and wide by our supporters, celebrities, news sites, it's been overwhelming!
'In great news for her she has a meet and greet today with a wonderful family and we hope it a perfect match!'