19-Year-Old Dog Dumped At Shelter Learns To Smile And Play Like A Puppy
A heartless family surrendered their 19-year-old dog Annie to the shelter. Initially, she could hardly walk. Annie's human friends carted her from the shelter into their car to take her to her new foster home.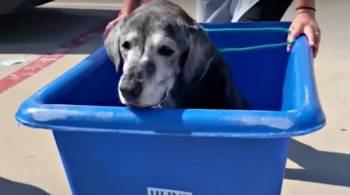 Before their journey, the volunteers stopped and got Annie some burgers. Annie was so excited and ate them right up! Lauren, Annie's foster mom, saw Annie's photo online and knew instantly that she had to foster her. Annie didn't know it yet, but she was about to meet an angel on earth!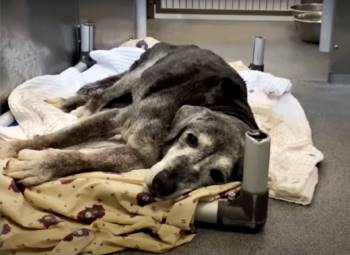 Lauren was told that Annie had about a month to live and she couldn't fathom leaving her in a shelter to spend her remaining days. Once home, Annie bonded with Lauren and adjusted quickly. Amazingly the elderly dog began to smile! She even started playing with toys again like a puppy! What a miracle!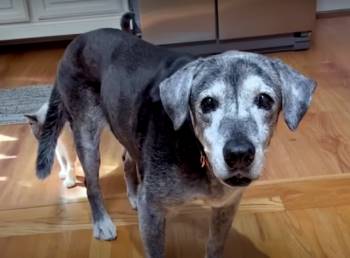 The foster mom couldn't believe her eyes. Lauren then had a genius idea. She wanted to do something special for Annie to celebrate her last days. Lauren, with a big beautiful heart, does the sweetest thing for the deserving dog. Even though Annie's family was cruel, Annie ended up exactly where she belonged. You have to see what Lauren does for the deserving pup! We have the feels!