Woman Found Tiny Kitten Left In Barn, Then She Makes A Heartbreaking Discovery
When Alicia Jones spotted them, what really made them stand out were their black spots and hairless feet? Markings very much in keeping with an exotic cat. Alicia brought the two kittens to the Animal Rescue Fund in Muncie, as they were not doing well. Experts there knew right away that these two were not just regular kittens. What they were, however, was not so easy to answer?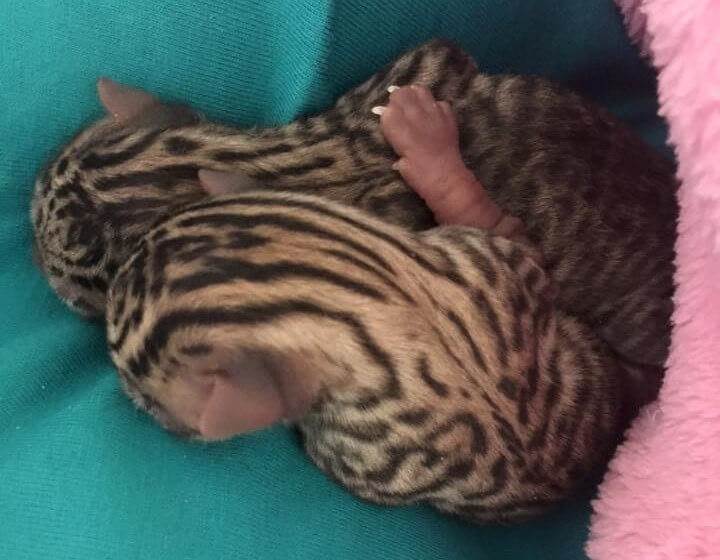 Angela Sexton at the Animal rescue fund thought they looked more Leopard than Tabby. "We definitely knew we were looking at a different type breed the second we saw them," she said. So, Sexton turned them over to the Exotic Feline Rescue Center in Center Point, Indiana, later Saturday.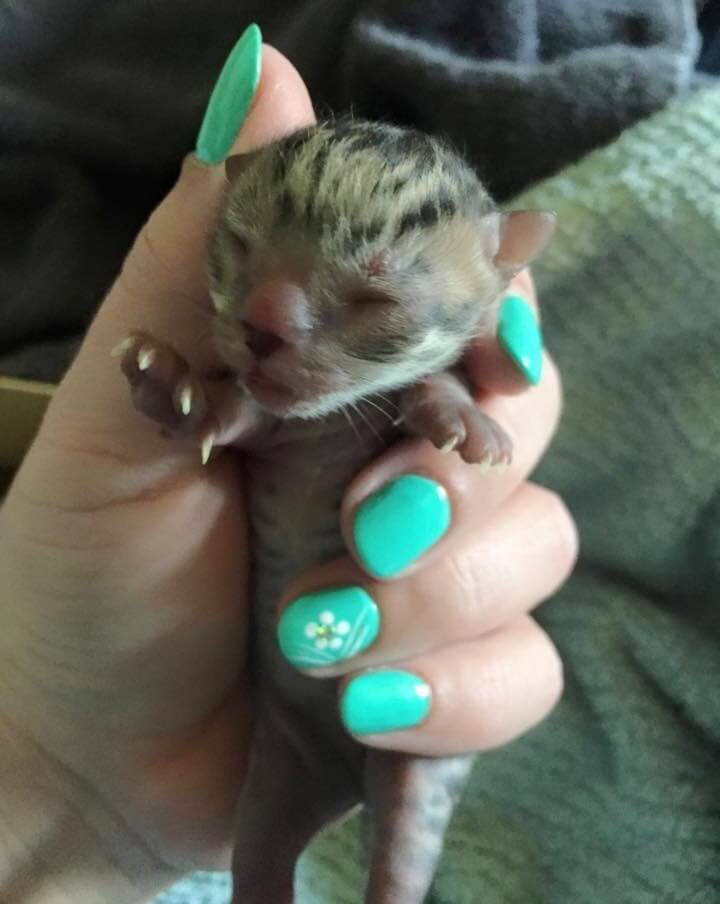 They were taken to the local vet where an attempt was made to feed them. They were both premature, and the very best care was given. But unfortunately, one of the kittens died. The other is still being fed and is being kept in an incubator. As no mother cat was in sight, the breed is still uncertain, however, a tiger has been ruled out as they are so small. Bobcat has also been ruled out as these two have long tails.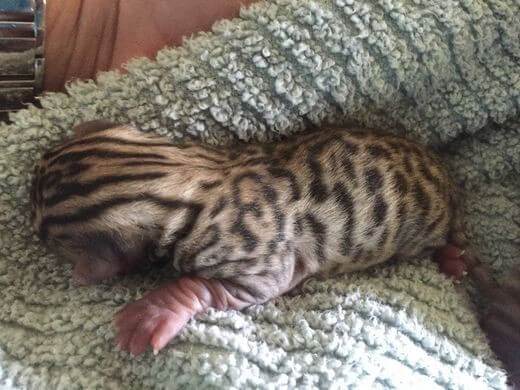 It's likely that they are Bengal or Savannah cats – domestic and wild cat hybrids. According to Exotic Feline Rescue, it is unusual for a Bengal or Savannah cat to give birth in a stranger's barn.
"We do realize people may love their pet hybrids, but it puts a demand on breeders getting servals and other smaller exotics to keep up with the exotic pet market, a market we are against," Minnesota's Wildcat Sanctuary wrote on their blog.