Heartbroken Touching Love Bond! Heavily Pregnant 2yo Pitbull Tragically Dies Protecting Her Human Mother From A Cobra !
Dogs are man's best friend, that has always been the long-standing saying that many dog owners can vouch for. Loyal to a fault, you've probably seen the lengths your four-legged furry friend is willing to go to show its love for you, especially when they wait patiently at the door for you to come home!In fact, some dogs are willing to go as far as to give up their lives for the safety of their owners!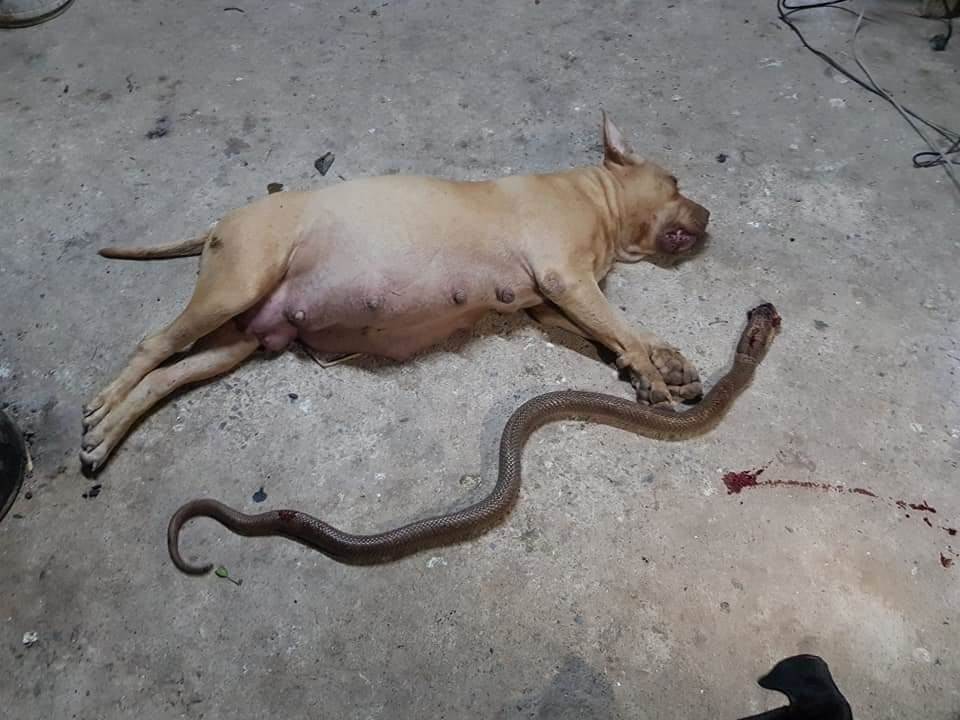 According to Mr. Suriyan Janket, his beloved two-year-old pitbull did the unthinkable when his family had left home, and a cobra had found its way into the family-owned chicken coop. Instead of cowering or running for a place to hide from danger, the female pitbull, who was heavily pregnant at the time, bravely attacked the cobra in order to defend the family's chicken coop from the venomous snake.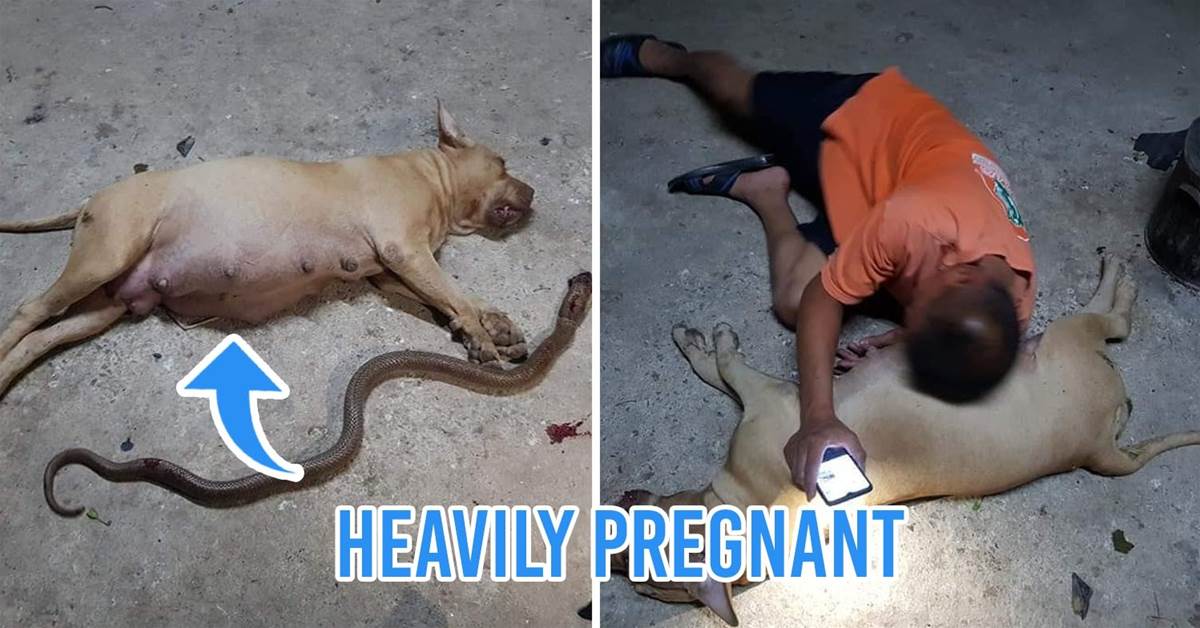 Unfortunately during the tussle, she sustained a deadly bite to her mouth and died shortly after killing the cobra snake. By the time the family returned home, their beloved pet had long since passed away from poisoning.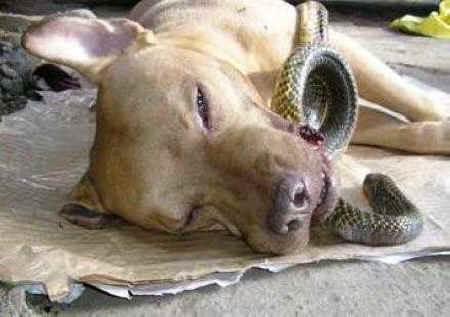 The heartbreaking episode was captured in a series of photographs, showing how the family grieved for their beloved pet dog, who did all she could in her power, despite being pregnant, to keep them safe. In fact, one of the photos shows Mr Suriyan hugging onto the carcass of his pet dog, crying openly.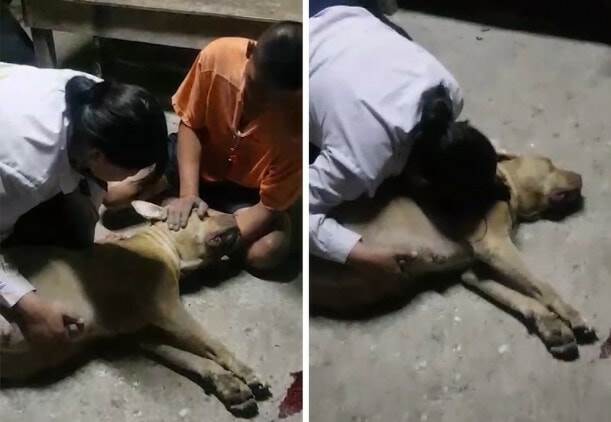 The post has since gone viral over social media, with an outpouring of mourning and grief for the brave pitbull who selflessly gave her life up for the sake of her owners.